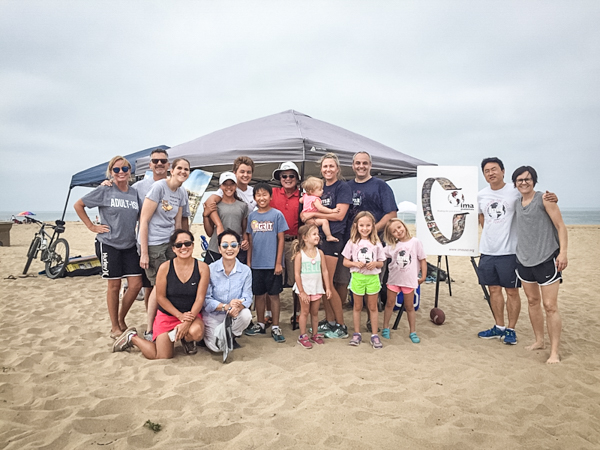 Every year we host a walk-a-thon to serve as our annual fundraiser and reunion for volunteers. The 2018 walk-a-thon & reunion is taking place at Bolsa Chica State Beach in Orange County Southern California. You can join us in person July 7th from 9am-12pm. Or you can participate virtually!
If you have volunteered with IMA before, we would love to see you again. If you want to learn more about how to get involved, come on down and meet some of the volunteer staff.
To participate virtually, you can share our fundly fundraiser page with friends and family and on your social media accounts. You can even create your own fundraising page. Please contact info@imausa.org to find out more about creating your own page and goal. You can also donate directly to the fundraiser in whatever amount meets your desires and financial circumstances (Use the "donate now" button below).
This is also a family and kid-friendly event! Feel free to bring strollers or bikes for the kids. The Bolsa Chica strand and walk path are wide and paved all along the coast right along the beautiful state beach. Walkers and runners can choose from various landmarks to set their distances. There are 2, 4 and 10 mile options or any distance in between to choose from. Bolsa Chica State Beach is conveniently two miles long.
After the event all are invited to stay and enjoy the warm weather and cool water. Bring your beach toys, chairs, umbrellas and anything else for some fun in the sun.
Ninety-four percent of all charitable donations are put towards providing education, food, medical assistance and day-to-day necessities for these young children. Our organizational and leadership staff are wholly comprised of volunteers so that funds go where they are needed – directly to IMA's school.
This is our biggest annual fundraiser and it is critical to keeping our programs strong and our girls in school.  IMA is fully sponsor supported and relies on the efforts of its donors and volunteers to provide its exceptional programs in Guatemala. Join us today in helping change the lives of young women in need in Central America.
Donate to the Walk-a-thon