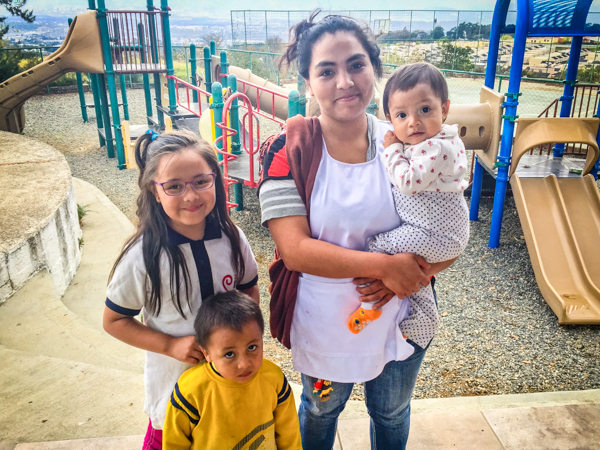 What if there was a way to build hope, so that families didn't have to make the choice to flee their country?
What if there was a way to make under-developed communities safe again?
What if the promise of a future and a better life were embedded into the patchwork of a culture?
What if we could keep families together in the communities they love?
IMA is unlike many relief organizations, in that we are embedded and committed to the needs of the surrounding community. We learned early on that in order to have the strongest impact on the lives of children, we needed to engage their families. IMA's mission is to break the cycle of poverty by providing education to young girls, but we also support the whole family as well.
Children are not separated from their families in order to attend our school, but rather families are brought in, as part of the process of educating and encouraging their children. IMA employs many mothers who work at the school as helpers, cooks, and store managers. IMA's store provides discounted medicine and supplies to the local community. Our food program, with the assistance of Orden de Malta, is feeding our most needy families in the community. Our administrators work with local law enforcement to address needs raised by our neighborhood. IMA is not only changing the lives of young girls, but supporting an entire community bringing change, hope, and a renewed future. IMA is keeping families together!
Please help us continue this important work in Guatemala by supporting a family to keep their daughter in school. Your donation allows us to build communities of hope and keeps families together.
In this together,
Jamie Randy
IMA President